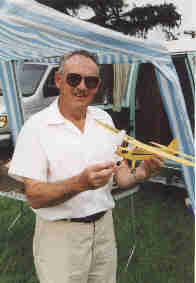 Stu Weckerly with his Dime Scale "Taylorcraft"

Pete and Doris Azure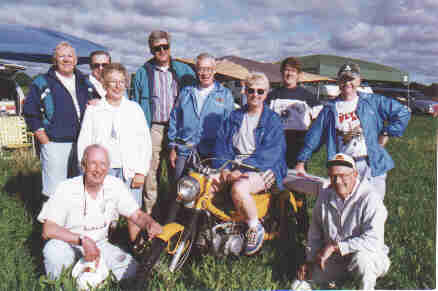 Cloudbusters at Geneseo Front: Jack Moses and Stu Weckerly Center: Jan Lang and Lyn Lewis Back: Don Lang, Chuck Schobloher, Pete Azure, George Lewis, Glen Campbell, and Pres Bruning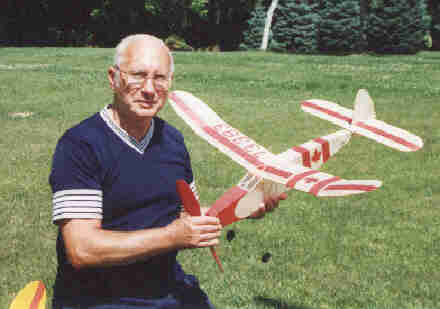 Fred Wunsche with his "Miss Canada"

George Lewis with his "Rearwin Speedster"

Don Campbell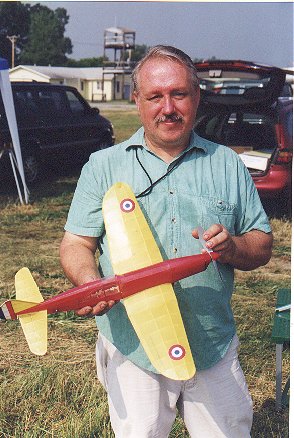 Dave Livesay the Cloudbuster plans guru with his Earl Stahl Caudron. If you haven't visited his plans pages check out the link on our home page. You won't be disappointed.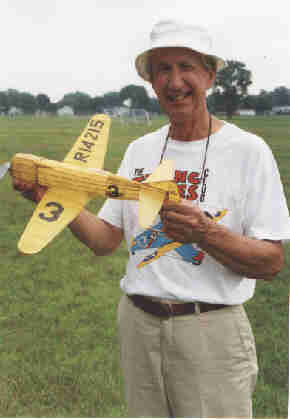 Jack Moses with his "Marcoux-Bromberg Special"

Chuck Schobloher with his "Heinkel HE100 V8"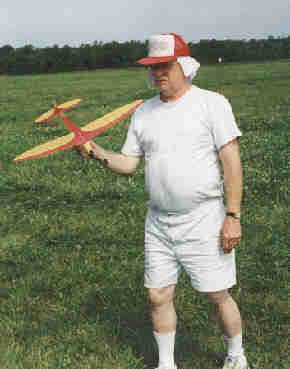 Ralph Kuenz

Paul and Gina Boyanowski with "Roland DVI"

This is a photo of the Cloudbuster contingent that attended The 1999 FAC contest in Geneso NY. People front row starting at left Jack Bredeholft, Jack Moses, Lynn Lewis, Dave Livesay, George Lewis, Pres Bruning, Rear row starting at left, Stu Weckerly, Jan Lang, Don Lang, George Bredeholft, Dolores Azure, Pete Azure,Paul Boyanowski, Chuck Scholbher, Fred Wunsche. Photo provided by Dave Liveasy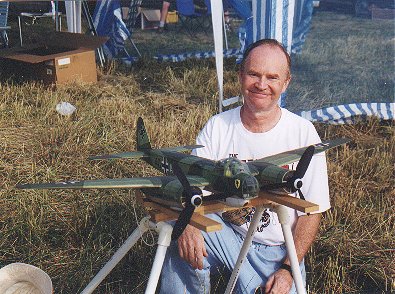 Pres Bruning with his JU 88 which started life as the bottom half of a Mistel.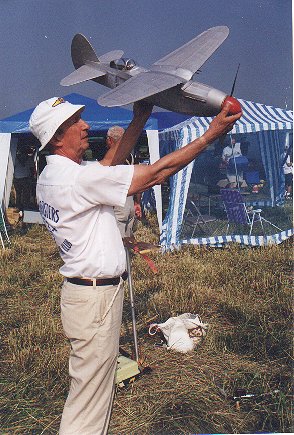 Jack ( The master of wing magnets ) Moses with his Russian "IS 4"