CD's from the Flint meet Dave Livesay Don Lang and George Lewis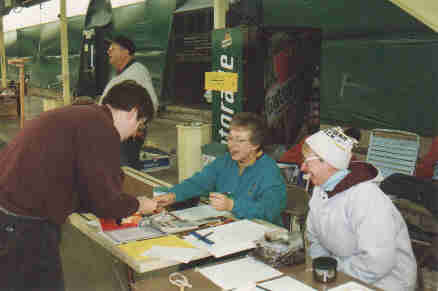 Jan Lang signs in Glen Campbell with Lyn Lewis giving support. These two ladies are one of the reasons that the Flint Golf Dome contest is a success. Gord Hastings is standing in the background watching the flying action.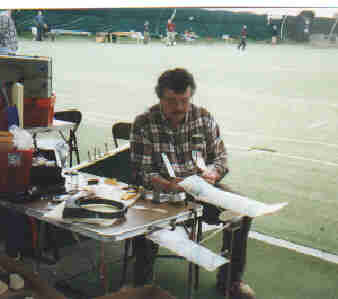 Fred Tellier at his always messy table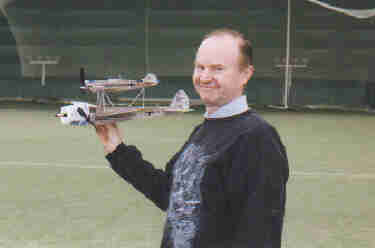 Pres Bruning with his profile Mistel

Richard Miller with his Zlin 37T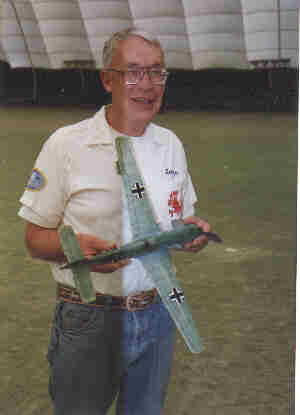 George Lewis with his "Focke-Wulf TA-152"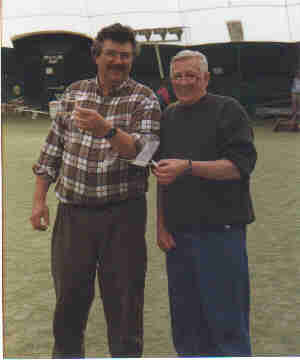 DON LANG AND FRED TELLIER WITH MINI STICKS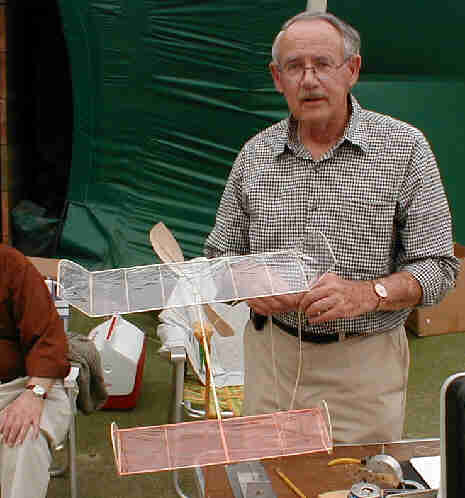 Stu Weckerly with his Dome contest winning "Limited Pennyplane"

Peter (Von Vallbanger) Azure telling George Lewis how much he likes the soft walls at the Dome.