Last update April 12, 2000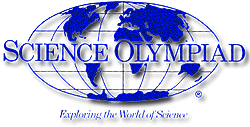 THE CLOUDBUSTER CLUB MEMBERS SUPPORT THE "WRIGHT STUFF" SCIENCE OLYMPIAD EVENT.
The CLOUDBUSTERS were involved in the running of the Macomb Science Olympiad Wright Stuff event. Follow the first link to for Photos from this event, or the others for SO information.
Check out the new MODEL AIRPLANE PHOTO GALLERY. This page contains photos of the models and not their builders. I NEED MORE PHOTOS E mail me a JPG image scanned at around 75 dpi or give me a photo of your latest or greatest plane and it will be added.
2000 SPRING INDOOR FLING CONTEST
See the links for a schedule and map for the Cloudbusters Sunday May 7 2000 Indoor Contest at the Indoor Swing Golf dome in Flint Mi.
The CloudBusters are a group of Model Airplane enthusiasts who participiate in the building and flying of Freeflight, Indoor and Control line Model Airplanes. We are located in the Metro Detroit area and meet alternate Tuesdays in a church located in Royal Oak Mi.near the junction of the I 75 and I 696 freeways.
Membership and Newsletter information
The Club publishes a news letter that is subscribed to by members in most states, Canada and even a few overseas Countries. The newsletter contains a plan every month drawn by Cloudbusters such a Pres Bruning, Dave Livesay, Paul Boyanowski, just to name a few. Anyone with material they would like to put in the newsletter can E mail it to the me from the link on this site or mail it to the address provided for membership.
CLOUDBUSTER MEMBERSHIP costs $10.00 per year, and will include all newsletter issues published between January and the month the membership begins. Cloudbusters 4909 Stoddard Dr., Troy Mi. 48098
"Cloudbuster Pages" and other interesting sites
Please sign my guest book.
Name:

Email Address:

Web Address:

Comments: